Pre LCI 1 Series E81 E82 E87 135i V3 DTM 6k LED Angel Eye Kit With Carbon Fiber Eyebrow and Rings. Choose your options - Switchback/Color Shifting and Rings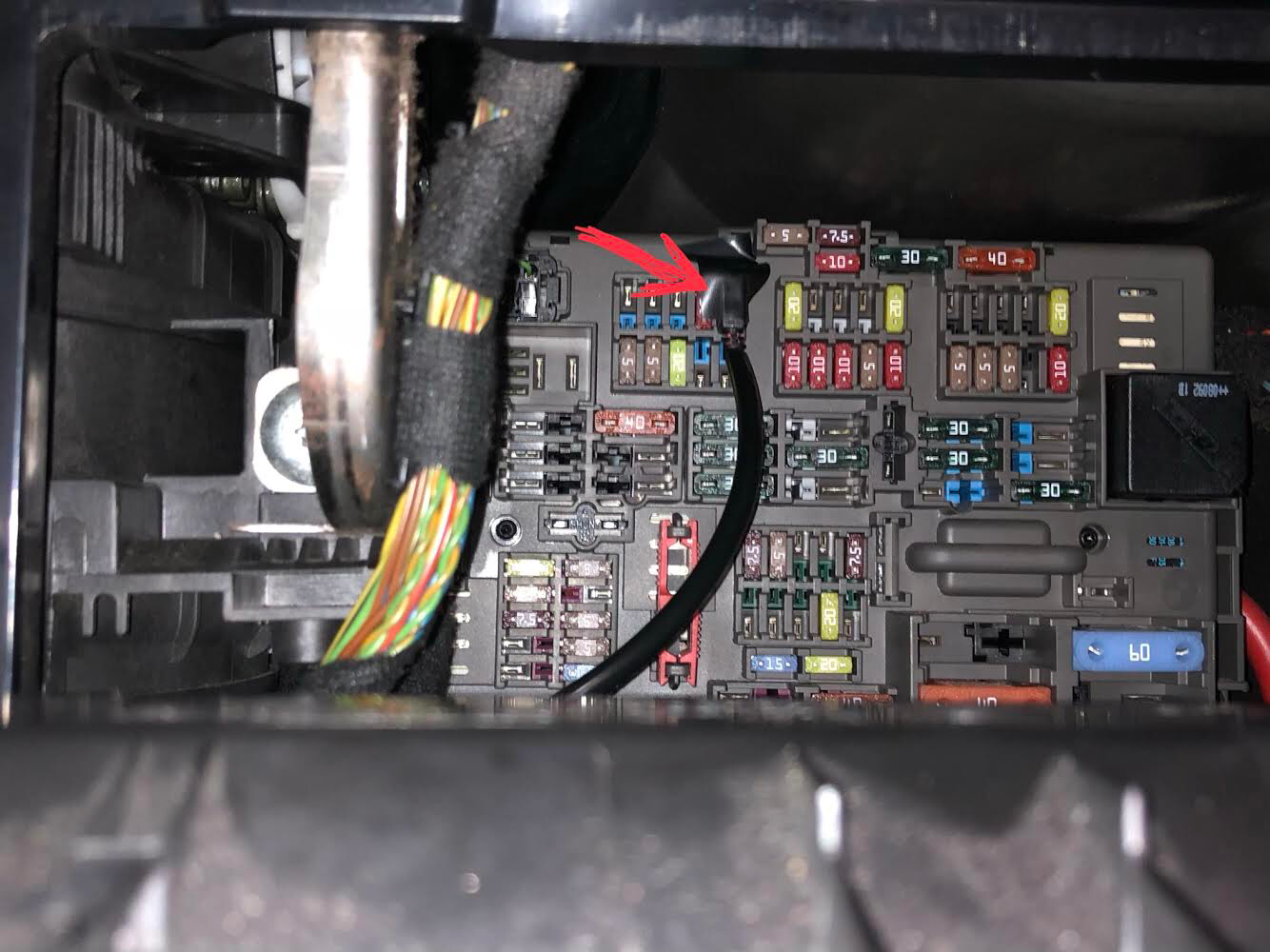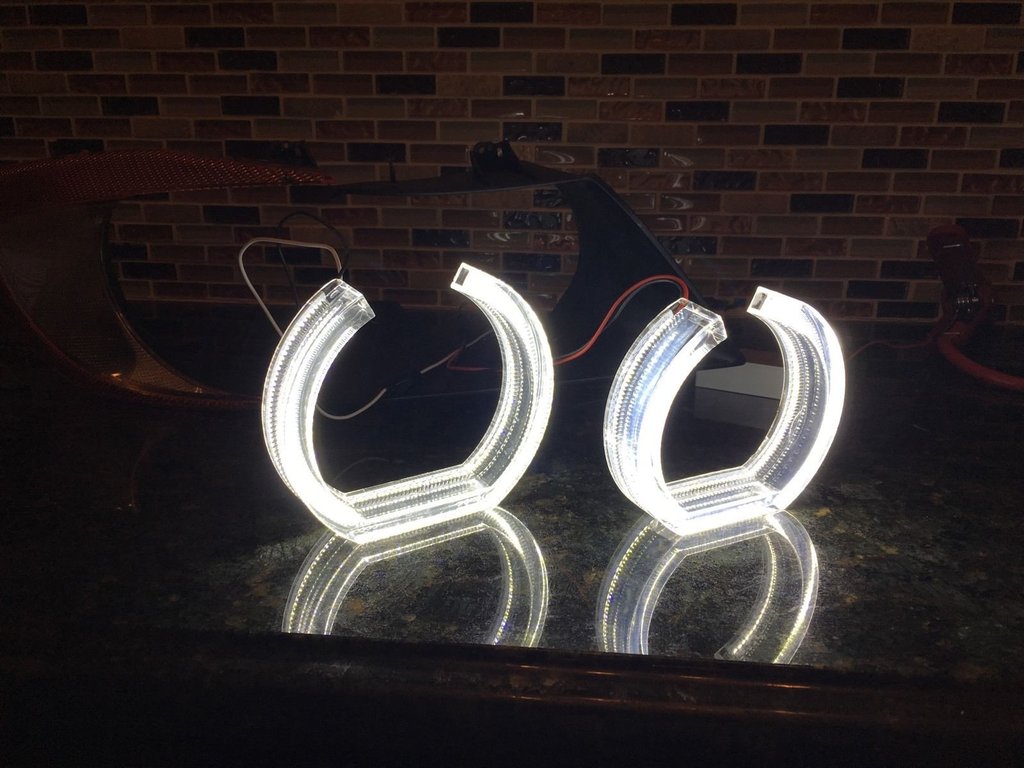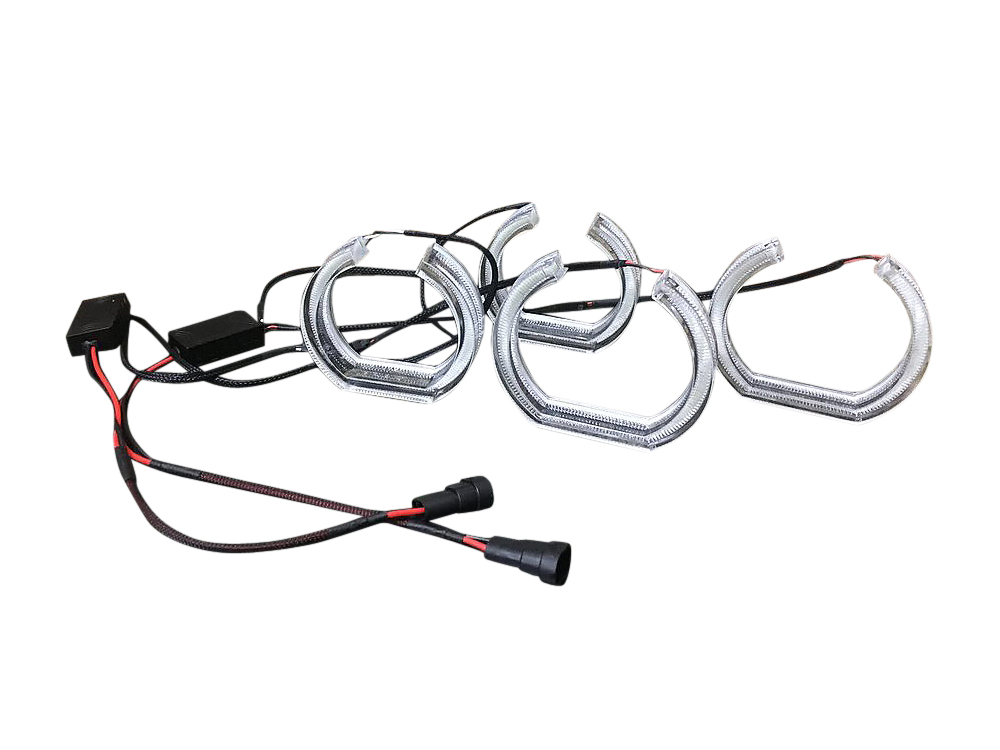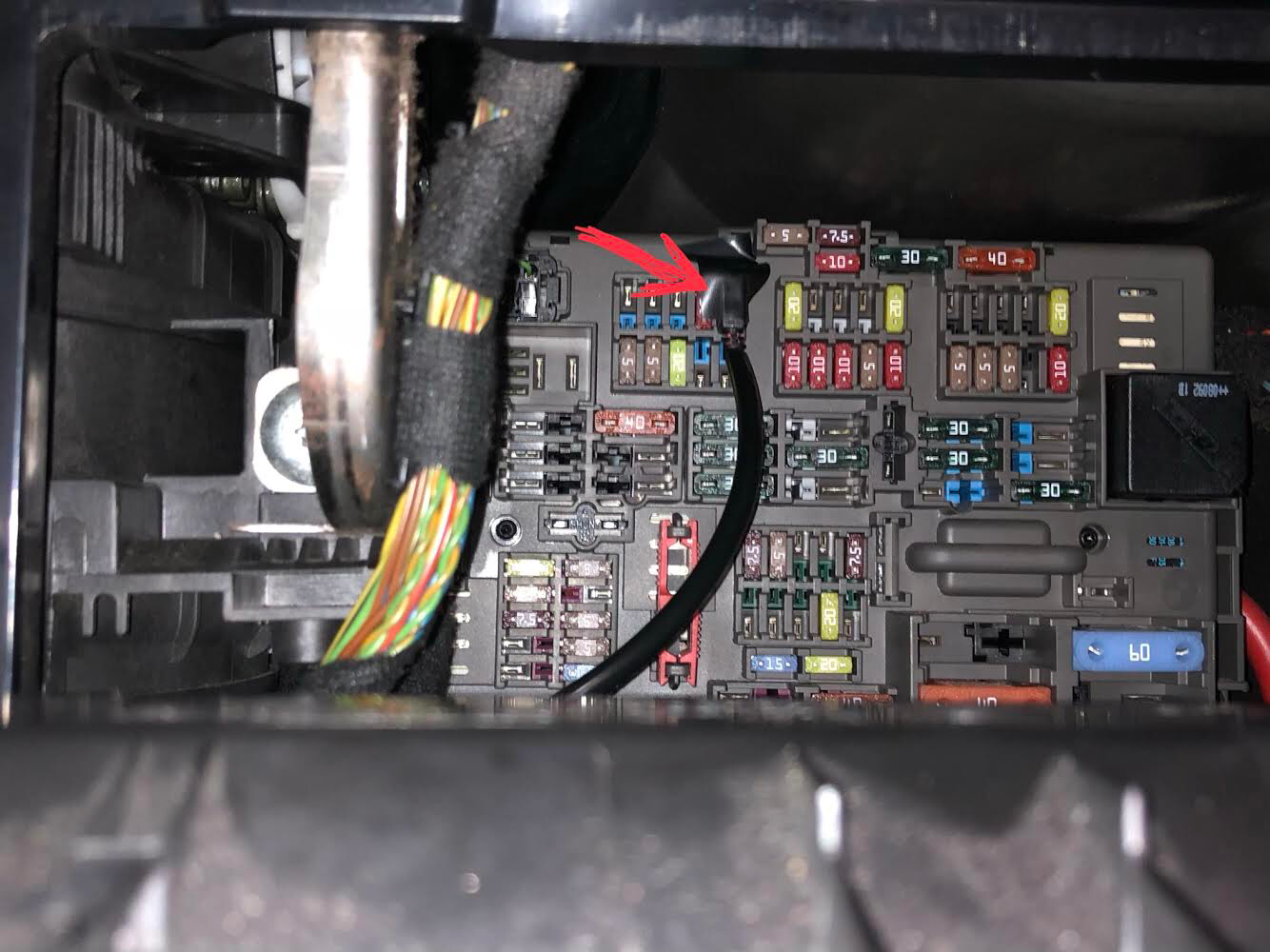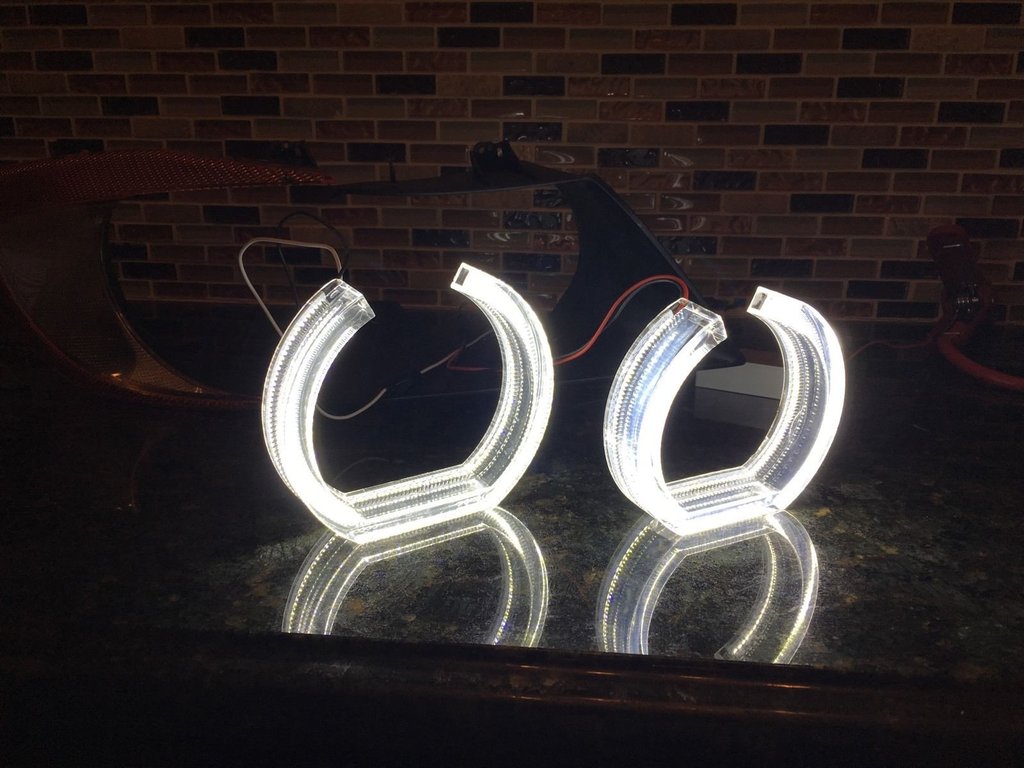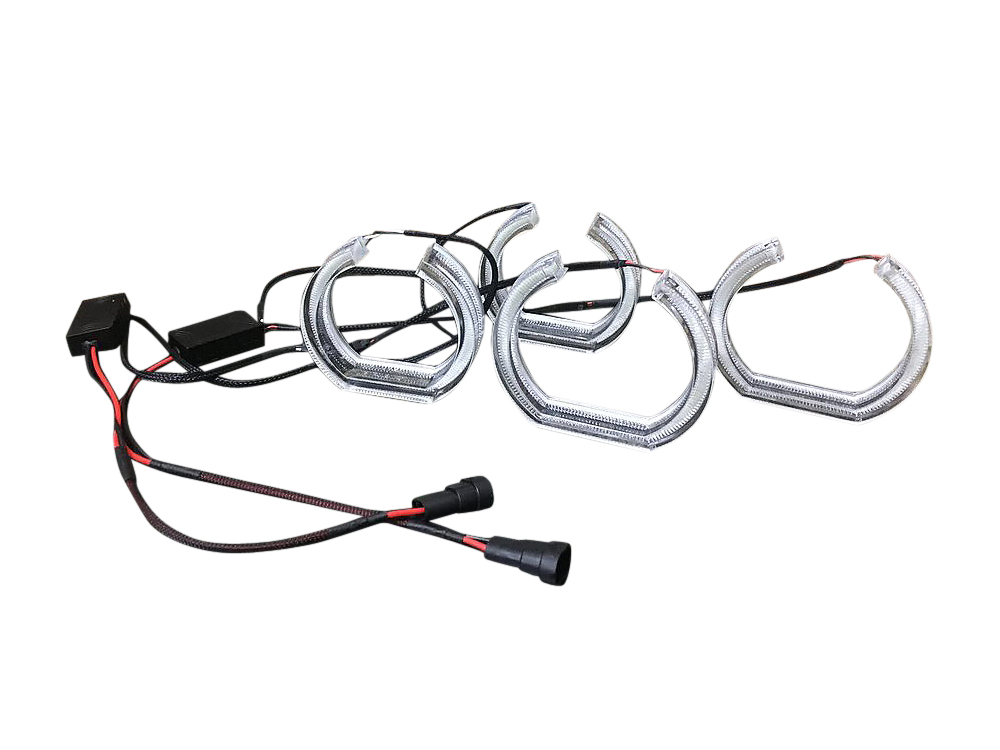 Pre LCI 1 Series E81 E82 E87 135i V3 DTM 6k LED Angel Eye Kit With Carbon Fiber Eyebrow and Rings. Choose your options - Switchback/Color Shifting and Rings
You are looking at a set of BavGruppe Design E82 PRE-LCI Ring and Eyebrow Upgrade Kit! Specifically created for your pre LCI 1 series vehicle. The kit consists of:
Four Gel covered DTM (Full or 3/4) or Vision style Rings ;

2 ring drivers (1 per side);

Carbon Fiber eyebrows.
The rings are based on the BMW F82 M4 M Series OEM LED angel eyes. These are the widest, clearest, and most beautifully crafted LED rings on the market! For more pictures visit:
https://www.instagram.com/bavgruppedesigns/
This kit will fit 2008-2012 model years E81/E82/E87 and E88.
Features:
Four (4) Extra Wide Body LED rings with square bottoms

Closely spaced SMD LED lights

3 times as bright as OEM BMW LED angel eyes

6000K pure white color or RGBW/RGBW-A color shifting

Off board drivers, so no individual LEDs will fail

Wiring harness included, allows for use with the factory OEM lighting system

Aggressive Carbon Fiber Eyebrow.
Additional Info:
If purchasing RGBW-A or RGBW, download your app below. The apps will work with Android or Apple phones. Click on your corresponding app below to download. For E Series models using the original angel eye plug, coding off of all bulb check codes will be mandatory to ensure the FRM doesn't interfere with the BT module:
***Professional retrofitting is recommended but if you are handy, you can easily do this yourself for the E82, E87 and E88 models.***
Important: If not using one of our plug and play harnesses, and are wiring directly to the angel eye circuit, we highly recommend you code out the following items to avoid issues:
Cold bulb check

Angel eye out error code;

Code angel eyes/driving lights to 12.6 for max brightness;

Code off turn signal so it only lights when using the turn signal.
Specific codes to clear are below (Carly will NOT clear all necessary codes on some difficult FRM's). Those are all you need for the brightness/voltage issue - if the below coding is not done when the low beams are on it'll drop the voltage to sub 10V (from factory) and there will be some nasty flickering.
PWM_SL_V

PWM_RL_BL_1_FKT_SL

PWM_RL_BL_1_FKT_BL

PWM_RL_BL_1_FKT_PARKL
NOTE: For Color Shifting Models, we HIGHLY recommend purchasing the plug and play harness below if you do not have access to coding in your area, as you will almost certainly need it due to many BMW FRM modules being overly sensitive:
**** Purchase BavGruppe Plug and Play Harness here ****
Shipping Information:
Shipping is included in the price for continental USA delivery.

We only ship to the address specified on your PayPal or credit card during the checkout. If we ship your item to your old or invalid address and it returns back as unclaimed in its original condition, the item's cost refund will only be issued.

Currently, we do not ship to APO/FPO/PO Boxes.

Most of our international delivery items are shipped to US customers via DHL, or USPS Express International mail (with delivery confirmation/tracking number).

Shipping time during holidays may take longer than normally.

International customers are responsible for all customs, duties, taxes and brokerage fees to be paid to the courier or government. If you need our assistance, please contact us, we will be happy to help and do our best for you!
Note: When ordering, please confirm your BMW's body style, model and year. Due to the nature of these items, no returns, only exchanges for defective items.